Model Description
Vertigo Nitro Works 2024: The Evolution of the Species. Evolution is key to survival and just as species adapt and improve over time to survive in their environment, Vertigo has embarked on a journey of continuous improvement to offer trial enthusiasts an exceptional experience in 2024 with the new Nitro Works range.
A new, lighter and more efficient rear subframe
Just as the species evolves to adapt to its environment, Vertigo Motors has worked on one of the key aspects of the trial bike's chassis. The new Nitro features a machined 6082 aluminium rear subframe in its 2024 range. This lighter, more efficient design marks an adaptation to the trial terrain, providing greater strength and durability.
Continuing with the Nitro Works' new features, one finds a new crankcase protector. A 6mm shield in 7075-T6 aluminium ensures that the engine is protected against any impact it may suffer.
Finally, the new design of the Vertigo Nitro Works 2024 retains its trademark deep green colour and its attractive decoration, unique to the Nitro, which includes 'snakeskin' stickers that protect as well as adding high resistance to numerous parts of the bike such as headlight, mudguards, frame, filter cover, front suspension tubes and swingarm. These improvements, which have undergone rigorous competition testing, represent the culmination of Vertigo's evolution in 2024.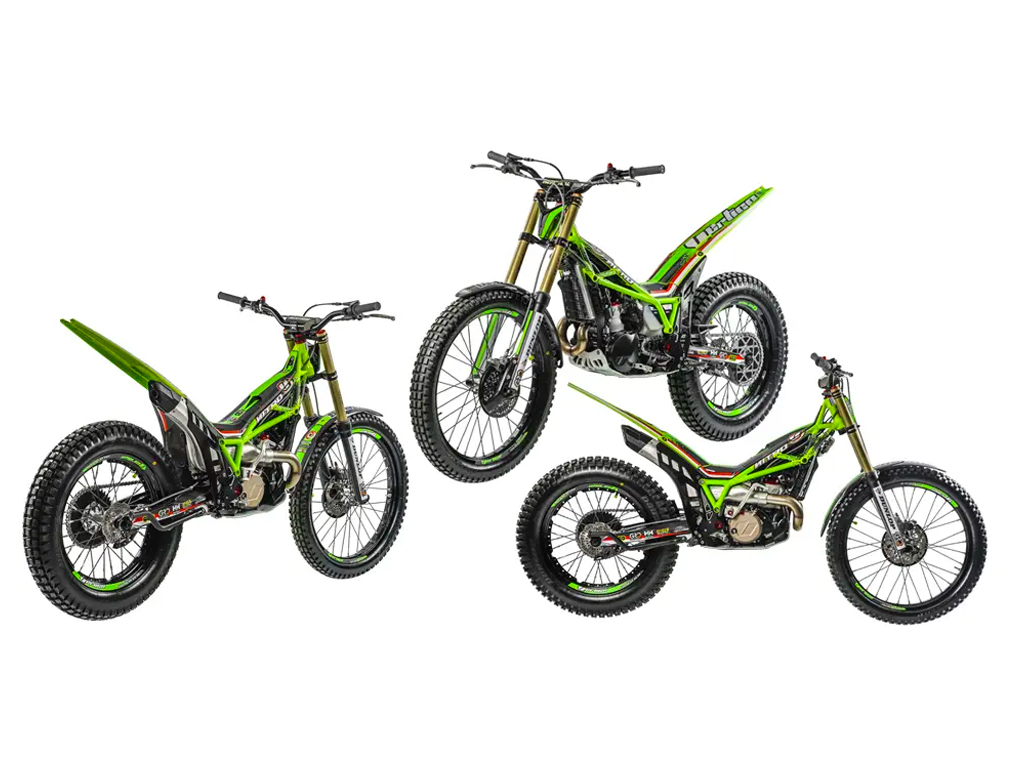 Brand Name
Product Name
Price
Product Availability