Model Description
Prices start from £2999.00 – contact us for more information
TRRS presents the new ON-E KIDS 16? and 20? 2023 with significant technical improvements and a completely renewed aesthetic. In addition, the brand is expanding its children's range with two new models of electric push bikes for the little ones
The fourth generation of the ON-E KIDS models is equipped with technical innovations both in its cycle part and in its engine.
TRRS opted to create a benchmark children's electric trial bike four years ago. A model with features and quality standards of the highest level. For 2023 the reliability of the bike has been increased, improving the cycle part, as well as the watertightness of the electrical installation, adding a watertight box for the potentiometers.
A bike that stands out for its unbeatable traction capacity, thanks to its progressive damping system and its aluminum monocoque frame.
In addition, it has the possibility of adjusting the bike's power delivery parameters according to the rider's needs, level or experience, as well as the conditions of the terrain.
In addition, the brand incorporates two new models of electric push bikes with 12″ and 16″ wheels with autonomy of up to 60 minutes, adjustable power and aluminum frame. An ideal option for children from 2 to 5 years old who want to get started riding bikes.
CYCLE PART KIDS MODEL S 16" & 20"Frame:
• New reinforcement around the engine protection plate for better protection underneath the frame.
• New steering stop made of forged aluminum for better precision and rigidity (20″ model).
Air filter box:
• New shock absorber protector with a new, more impact – resistant design (20″ model).
Swingarm:
•New, more impact – resistant rear sprocket guard (20″ model).
Front suspension:
• New front suspension (20" model).
• New handlebar stops.
Front brake:
• New, more resistant front brake disc protector bracket.
Electrical Installation:
• New potentiometer box with improved sealing.
Engine:
• New 10Z chain sprocket providing more torque.
Graphics:
• New ON-E 2023 decoration.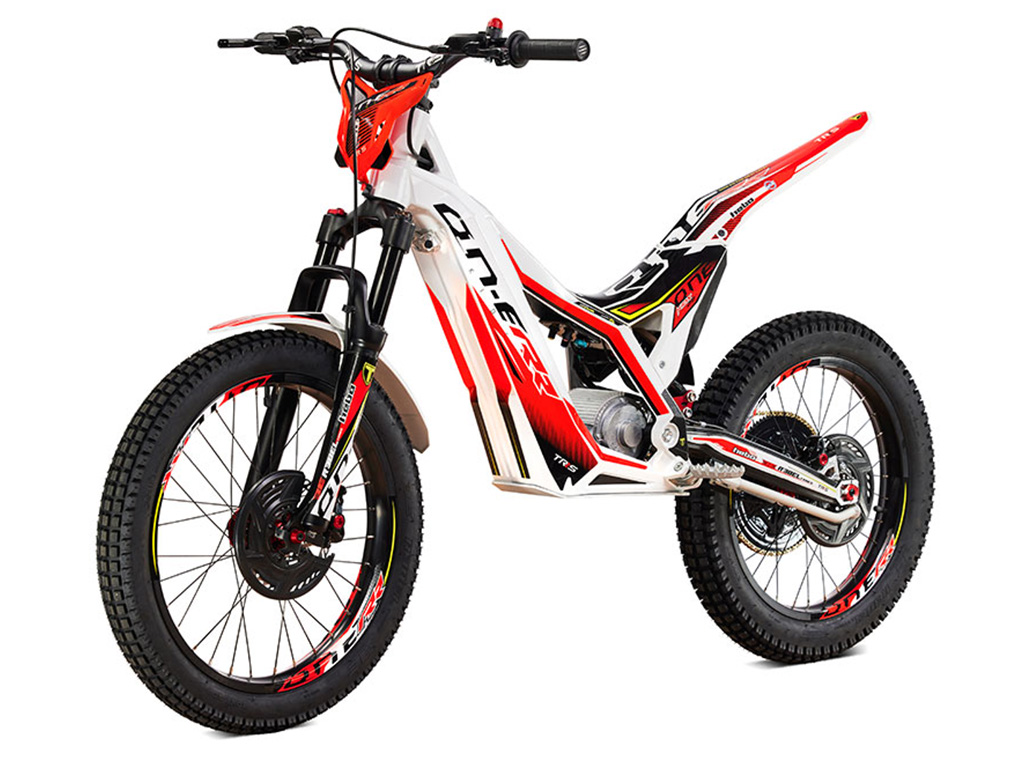 Brand Name
Product Name
Price
Product Availability