Model Description
Ready to win again?
Start their journey. The OSET 20 electric bike has an impressive track record when it comes to competition wins. Over the years, it has consistently demonstrated its superiority in various events, solidifying its reputation as the go-to electric bike for young riders.
The all new TXP-20 is looking to extend the legacy of this bike for years to come, showing the competition how Trials bikes should be made.
Designed for everywhere
Trials – The TXP-20 has been designed from the ground up for competition Trials riding. Our dedication to every component can be seen throughout the bike. Increased Power. More Control. Better Response.
Xplore – Fit the included seat and you have a second bike ready to ride out for exploring, take on muddy trails and relax on the custom designed padded seat unit. Power on and take a load off!
Play – The TXP-20 is all about having fun! The extra power and lighter frame provides better rider agility opening up new and exciting places to ride.
Take it to the MAX!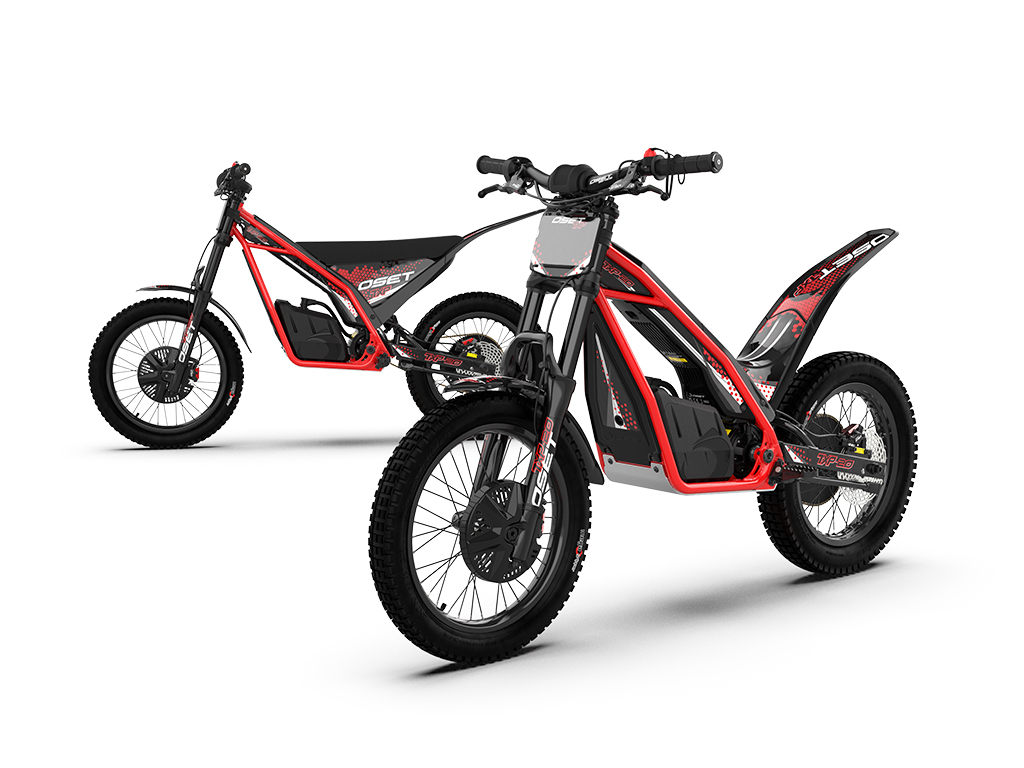 Brand Name
Product Name
Price
Product Availability