Model Description
2024 TRS ONE-RR 300cc – In Stock Now @ John Lee & Sons Motorcycles
TRRS Motorcycles presents the new TRRS ONE RR 2024, the latest evolution of the model used by the brand's riders in competition. A model that incorporates interesting mechanical improvements and a renewed aesthetic proposal.
Chassis updates for 2024:
Swingarm: • New TRRS swing arm red design providing higher dimensional precision and greater sensitivity on the rear axle. • Assembly fitted with a new pin, bushing and seals on the axle, reducing free play of the system and maintenance. Rear Shock Absorber: • Reiger 2-way rear shock absorber with new settings for improved rear-end handling. Bike Stand: • New stand assembly with an adjustable stop to prevent rear-end collisions with the swingarm. Rear brake system: • New brake pedal bearing system for an improved rear brake feeling and durability. Steering system: • New steel steerer tube nut. It also incorporates an O-ring that improves the tightness to avoid maintenance problems and improve the reliability of the set. • Gloss black anodized steering stems. Front Suspension: • The steel TECH front fork (aluminum on the electric start version) has new internal settings for more progressive behavior and greater sensitivity on the front end. Rear mudguard: • The led system has been reintroduced on the rear mudguard. Graphics: • The new red & white graphics harmonise the new RR 2024 with a new, elegant yet aggressive design.
Engine updates for 2024
ENGINE:
Water Pump: • New cover and shaft as well as larger water pump seal with double lip system. Electric Start: • The electric start version incorporates a new bracket on the upper part that facilitates the task of assembly and disassembly.
– Genuine UK Bike – Official UK Dealer – Next Day Nationwide – Starting @ £85.00
Other Used Bikes in Stock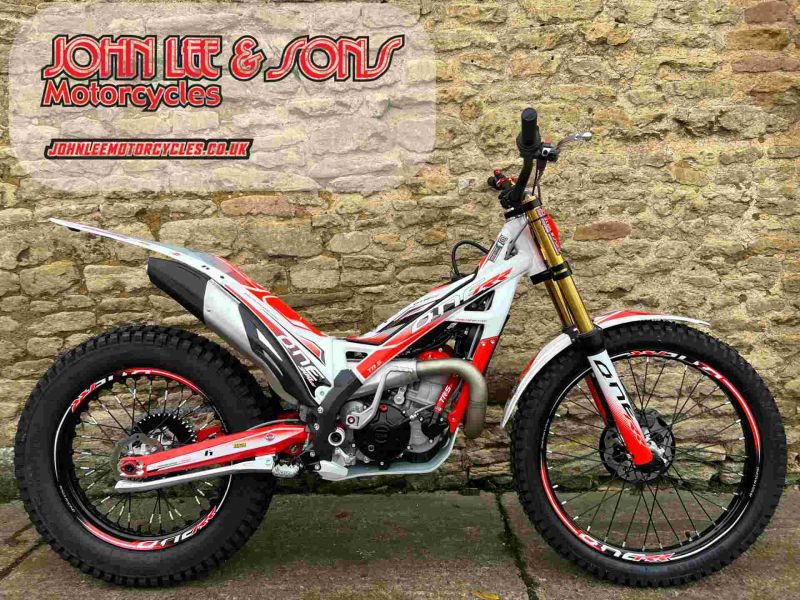 Brand Name
Product Name
Price
Product Availability