Model Description
Prices start from £6949.00 – contact us for more information
June 2020 – Xtrack RR & Xtrack ONE 300, 280, 250 & 125 cc
The new Range Xtrack for 2021, built up by models RR & ONE, consolidates both, a new concept and a new way of understanding and practicing the sport of trials, providing the best combination between performance, added value and versatility.
TRS Motorcycles has worked to implement the latest technical developments in the Xtrack RR and ONE 2021 models, such as the new electric start system that this time, places the battery behind the front light, thus providing the model, of additional room under the seat, which allows to place any type of tools that may be necessary during a ride through the mountain, and facilitating again an easy conversion to 100% trial without losing the option of the electric start system.
DESIGN
From a design perspective, this time the Xtrack RR model has been developed based on the current frame of the actual RR model, therefore adapting a red chassis as a base, while the Xtrack ONE model continues to be characterized by the use of a black chassis, just like its predecessor.
The Xtrack 2021 range, available at all official TRS Distributors at the end of June, will include the following options:
Xtrack RR "Electric Start" 300, 280, 250 cc.
Xtrack RR 300, 280, 250, 125 cc.
Xtrack ONE "Electric Start" 300, 280, 250 cc.
Xtrack ONE 300, 280, 250, 125 cc.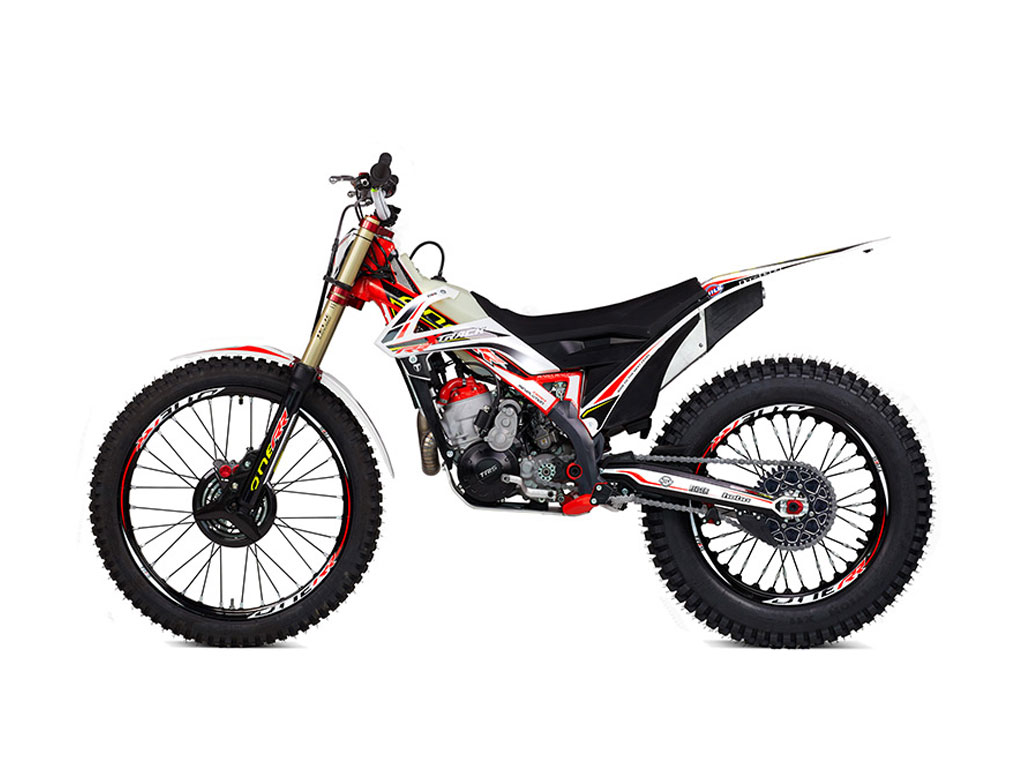 Brand Name
Product Name
Price
Product Availability