Model Description
READY FOR WHATEVER YOU'VE GOT
The new CRF450RX has a boosted low rpm torque output and HRC factory rider-specification chassis. And it's cross-country ready with enduro-specific equipment – larger fuel tank, 18-inch rear wheel and sidestand – as well as unique engine mapping and suspension set-up. It's our ultimate off-road tool – and ready for anything.
UNSTOPPABLE
Reach for it. You know you can. It's why you ride the CRF450RX. The engine? Amazing. So strong, everywhere. But with smooth delivery that doesn't wear you out. The chassis? Delivers the feedback for grip and handling control you need while absorbing the big – and small – hits. And it's ready to do it all day. As are you. Because you ride the CRF450RX. Together you are unstoppable.
Ride Faster With Less Effort For Longer
HRC has made the 449.7cc Unicam engine even more potent – and usable. Narrower intake ports, a longer air funnel and smaller, 44mm diameter throttle body deliver higher-velocity gas flow to create the extra low-down torque. New valve timing (taken straight from Tim Gajser's #243 MX machine) and ECU settings for the injection and ignition ensure smooth power and precise response.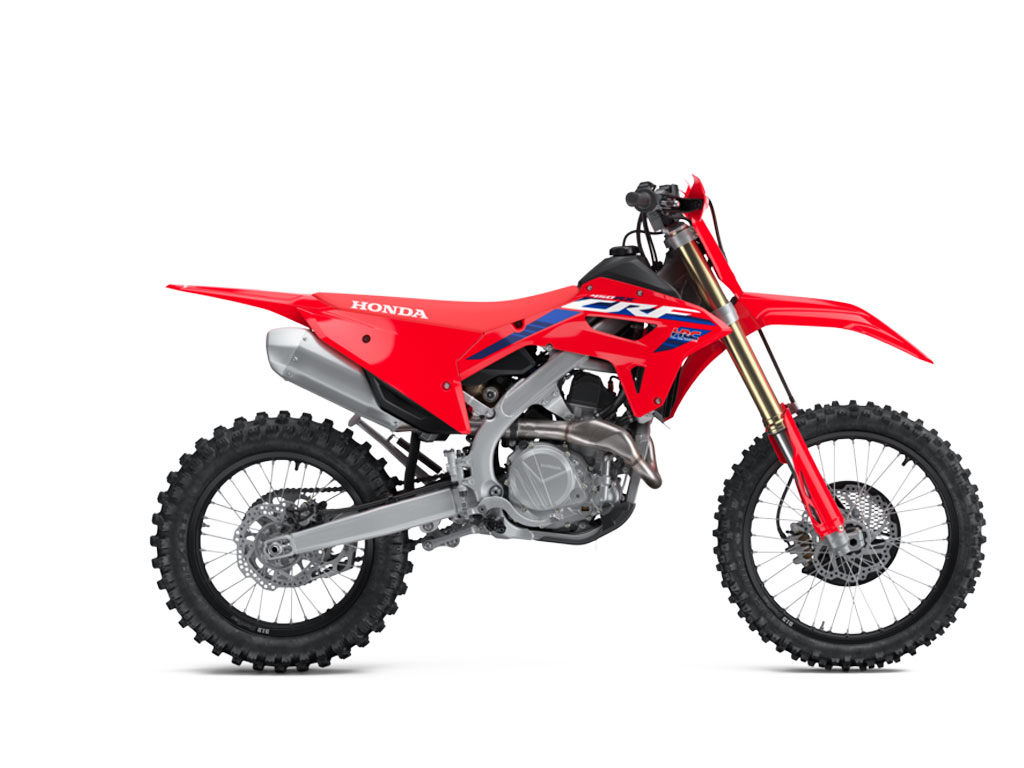 Brand Name
Product Name
Price
Product Availability