HONDA UK TO PROVIDE MOTORCYCLES TO FORMER TRIALS-CHAMPION STEVE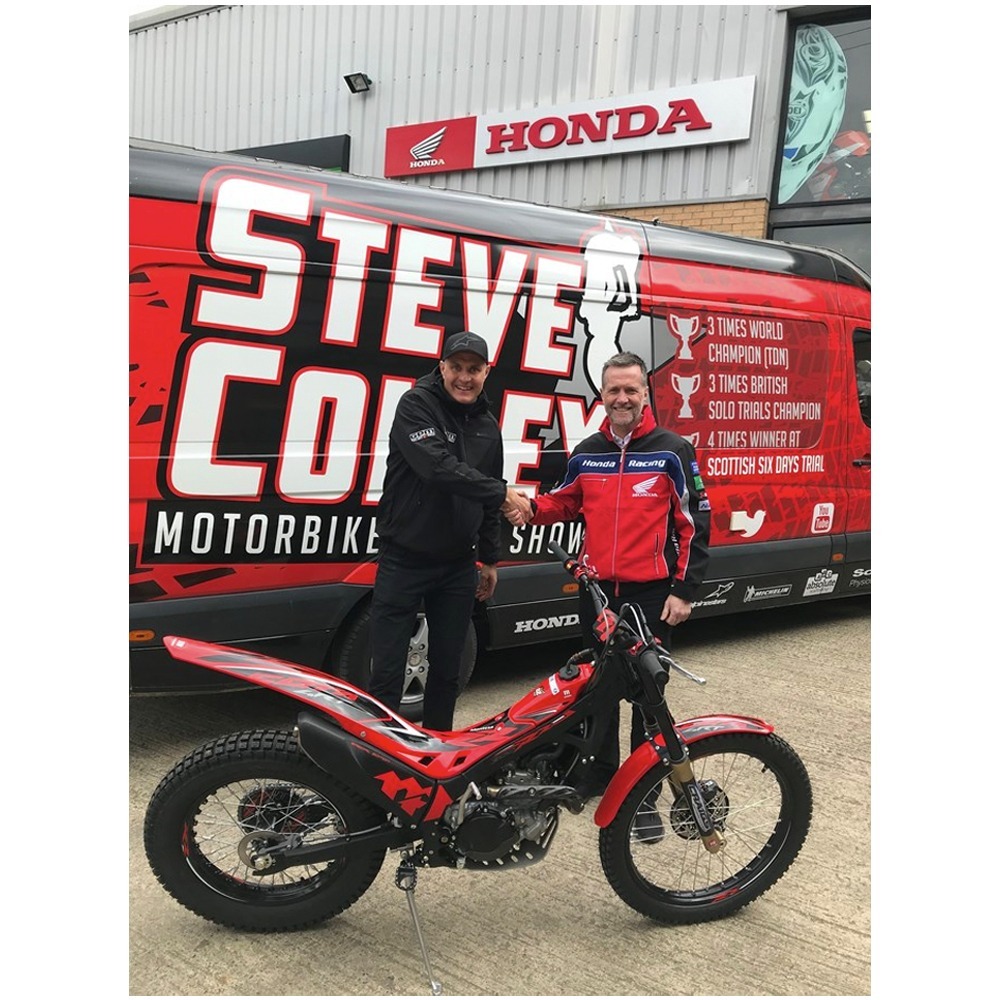 Honda UK is delighted to announce a partnership with Steve Colley, which will see the former trials champion ride the Montesa Cota 300RR in his 'Showtime' displays.
Colley's aptly named 'Showtime' exhibition sees him tackle a testing obstacle course reminiscent of a trials stage. Calling on all the skills which saw him amass thirty-plus trials titles over the course of his career, including a hat-trick of British Solo Trials Championships, Colley jumps, drops and tricks his way around the arena in true freestyle fashion.
Going forward Colley will perform aboard the flagship Montesa model. Pure-bred for competition, the Cota 300RR boasts a lightweight aluminium frame, which cradles a 288cc, single-cylinder four-valve engine that's been carefully-tuned to offer a tractable yet responsive torque delivery, which is necessary for trials riding.
Marking the announcement, Honda UK Off Road Sales Manager Graham Foster-Vigors said: "Steve is fantastic guy and a decorated champion, he's the perfect brand ambassador, so we couldn't be happier to see him riding a Honda during his Showtime exhibitions."
Steve Colley also spoke on the announcement: "I'm delighted to be working with Honda and I've had a great time familiarising myself with the Cota 300RR, it really looks the part and I'm in no doubt it's the perfect motorcycle for the job".